New Cambridge Institute (Thailand) is an internationally standardized language institute and study abroad counseling center with over 20 years of experience. Recognized and trusted by more than 30,000 students, we are among the few language institutes in the country that prioritize teaching quality, curriculum, and all-Native Speaker instructors. We have received the prestigious Excellent Quality Assurance Award from the Ministry of Education for four consecutive years. We are widely known as a reputable exam preparation center and a high-standard IELTS testing center. Over 95%* of our students achieve their target scores within their satisfactory preparation period.
We focus on stimulating holistic skill development in learners—listening, speaking, reading, and writing. Our instructors empower learners to become the center of their learning experience, fostering Learner Autonomy. Our goal is not only to help students excel in the IELTS exam but also to genuinely enhance their overall proficiency, enabling them to be "permanently better." This ensures that our graduates are well-prepared for studying abroad or engaging in international environments that demand advanced analytical thinking skills.
Guided by our philosophy and mission, our management and teaching teams are dedicated to providing genuine quality education to the future generations of our nation. We aim to produce individuals who not only excel in English proficiency but also possess strong analytical thinking skills, which they can apply for further education and professional endeavors. We are committed to nurturing the future quality workforce of the nation.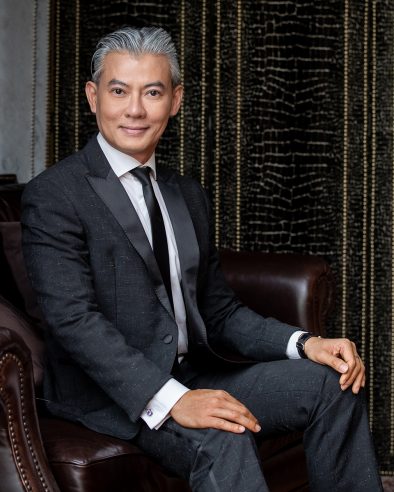 Bhongsakara Eiam-ong
Country Director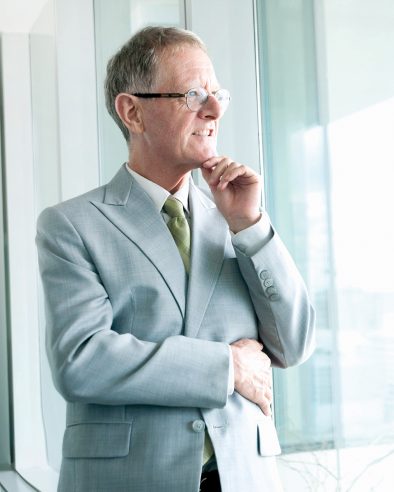 Terry Bell
Director of Studies
Constantly Evolving IELTS Courses
Our institute develops and updates courses to suit the needs of Thai and Asian learners, always utilizing the world's best teaching methods such as Learner Autonomy. Our approach places learners at the center of their learning experience, ensuring they become lifelong learners.

New Cambridge with Teacher Owen and Teacher Shaun. I chose to study here because I need an IELTS score for university admission. Both teachers have teaching techniques that help students understand the content and complete all four parts of the exam – Writing, Speaking, Listening, and Reading. Students who study with these teachers can clearly…

Has already taken three courses at New Cambridge – Foundation, Key Skills, and Speak Write – with Teacher Richard and Teacher Simon. They provide a lot of techniques, focusing directly on the IELTS exam. They teach vocabulary techniques, writing techniques, speaking techniques, and even have clubs for students to join based on their interests. They…

ViVi has been studying here for 2 courses. After finishing the courses, she went straight to take the exam and got a total score of 6.5 at New Cambridge.

Piyavuth Rattananont (ICE)
"Dear Richard and Shaun, Initially I would like to meet you guys in person but since I am currently busy with my part-time job so I would like to send this message to thanks both of you for your valuable tips and suggestions during the lessons that both of you have provided to me. Truthfully,…

I used the techniques taught by the teachers in the actual exam and was able to improve my score from 5.0 to 6.0. When practicing speaking with the teacher, I feel confident and the teacher always believes in my abilities. After classes or during tutorials, the teacher always gives compliments and advises on areas of…

Apirat Ngernkuakal (Mind) IELTS New Cambridge
I fully meet the requirements for studying IELTS. After searching for a long time, friends recommended this place as a specialist in teaching IELTS. The teachers have extensive experience and high qualifications. After studying here, I improved my English language skills significantly.

Natcha Thanindratarn (Great)
The teachers understand and care about the students. We can choose specific courses to enhance any areas that we are lacking in. They also provide tricks and techniques to enhance English language to development faster.

Ratchatorn Watchawarapanich (Pare)
The teacher is kind and good, making studying IELTS fun. I like the teacher who cares about me. My younger sister has taken two courses, Key Skills and Speak Write A, and she scored a 7 on the exam. Having a good teacher helps us save time, identify areas of weakness, and enjoy learning. The…

Pakorn Lekvongphiboon (Prince)
Personally, I appreciate the teacher's attention to my writing, through marking, and significant improvements. The teacher always reminds me if I have completed my homework or not.